AddSecure is looking for an experienced Brand and Content Manager!
AddSecure is on a mission to make the world a safer and smarter place. We do this by providing our customers across Europe with premium IoT solutions with a focus on secure data and critical communications.
The AddSecure Global Marketing Team is responsible for building brand awareness and driving demand generation, engaging with customers and prospects across Europe. We are now looking for Brand and Content Manager with a proven track record to lead the development of the brand and content strategy across AddSecure's business units and markets.
Job Description
In the role as Brand and Content Manager you will be responsible for developing and implementing the brand and content strategy successfully across existing and new markets. You will be part of the Corporate Marketing team within Global Marketing, and will report to the Director of Corporate and Marketing Communications.
Responsibilities:
Brand Management
Develop and maintain brand strategy

Brand responsibility and trademarks

Maintain and develop the

AddSecure

Brand Manual incl. brand architecture and office branding

Work closely with the Director of Corporate Communications to incorporate key messaging and create campaign-specific messaging

Brand Portal responsibility

Development of images, pictograms, illustrations etc.

Organize and manage content library and image bank

Support Product Marketing on branding (apps, UI)

Ownership of email signature, office templates, etc.
Content Management
Develop and execute content strategy across all market offerings to increase brand awareness and engagement, and drive lead generation.

Manage the content editorial calendar, ensuring all content is aligned and

prioritzed

according to overall marketing strategy.

Run Content Editorial Board: Collaborate on ideation of content projects with Segment Marketing teams to support initiatives such as driving traffic, increasing company thought leadership, and supporting end-user needs.

Drive ideas for new content initiatives that can be repurposed across multiple channels.

Create compelling content including blogs, web pages, landing pages, case studies,

ebooks

, emails, buying guides, infographics, video scripts, marketing collaterals, and more.

Work closely with and Digital Marketing to ensure content is optimized for SEO.

Plan the Social Media strategy for the brand with a focus on engagement, ensuring that content is optimized to drive brand awareness.

Analyze content effectiveness: Maintain reports on how content is performing, lead efforts to improve existing content and develop new content ideas for the future.

Web updates such as texts, images, hero background videos, other videos etc.
Qualifications
We are looking for a candidate with proven brand and content marketing experience. A successful candidate has strong communication and analytical skills, prioritizes and manages multiple tasks at once, and thrives in a fast-paced, international environment. It is a merit if you have experience of SEO best practices and marketing automation.
As a person, you are a team player who appreciates collaboration and is a culture ambassador. You are open and like to share experiences and knowledge. We see that you have a high delivery capacity, are business-oriented, driven and goal-focused, and that you can work independently, are responsible and flexible.
We offer
Work in a company that is in an exciting development phase, together with many driven colleagues who like to be involved and influence the business. The position is full-time with a fixed monthly salary. Your role in the business entails responsibility and great opportunities for development, and also gives the opportunity to work with experienced colleagues. The Global Marketing Team consists of 15 marketing professionals situated across Europe.
The people at AddSecure are our biggest asset and for us it is of great importance to build a culture where our employees thrive and want to perform. AddSecure's values are Team Spirit, Simplicity and Customer Focus.
Location
Flexible, but preferably at one of our larger offices such as Stockholm, Gothenburg or Oslo.

Does this sound interesting?
Welcome with your application in the form of a personal letter and CV by clicking on the attached link. For more information about the position please contact Kristina Grandin, Director of Corporate and Marketing Communications at Kristina.grandin@addsecure.com.
We look forward to receiving your application no later than February 12!
AddSecure is a leading European provider of premium IoT solutions with a focus on secure critical communications and data. More than 100,000 customers within the security and safety industry, rescue services, building security and automation, digital care, transport and logistics, utilities, smart cities, and more, safeguard their life and business-critical applications with solutions from AddSecure. This helps save lives, protect property and vital societal functions, and drives business. The secure and reliable end-to-end solutions within the business units Smart Alarms, Smart Care, Smart Grids, Smart Rescue, Smart Surveillance and Smart Transport, help make the world a safer and smarter place. The company, founded in the early 1970s, today employs more than 880 staff in 15 countries. AddSecure is headquartered in Stockholm, Sweden, and has regional offices as well as a network of distributors around Europe. AddSecure is majority-owned by Funds managed by Castik Capital, a European private equity fund with a long-term approach to value creation, founded in 2014. For more info, please visit www.addsecure.com.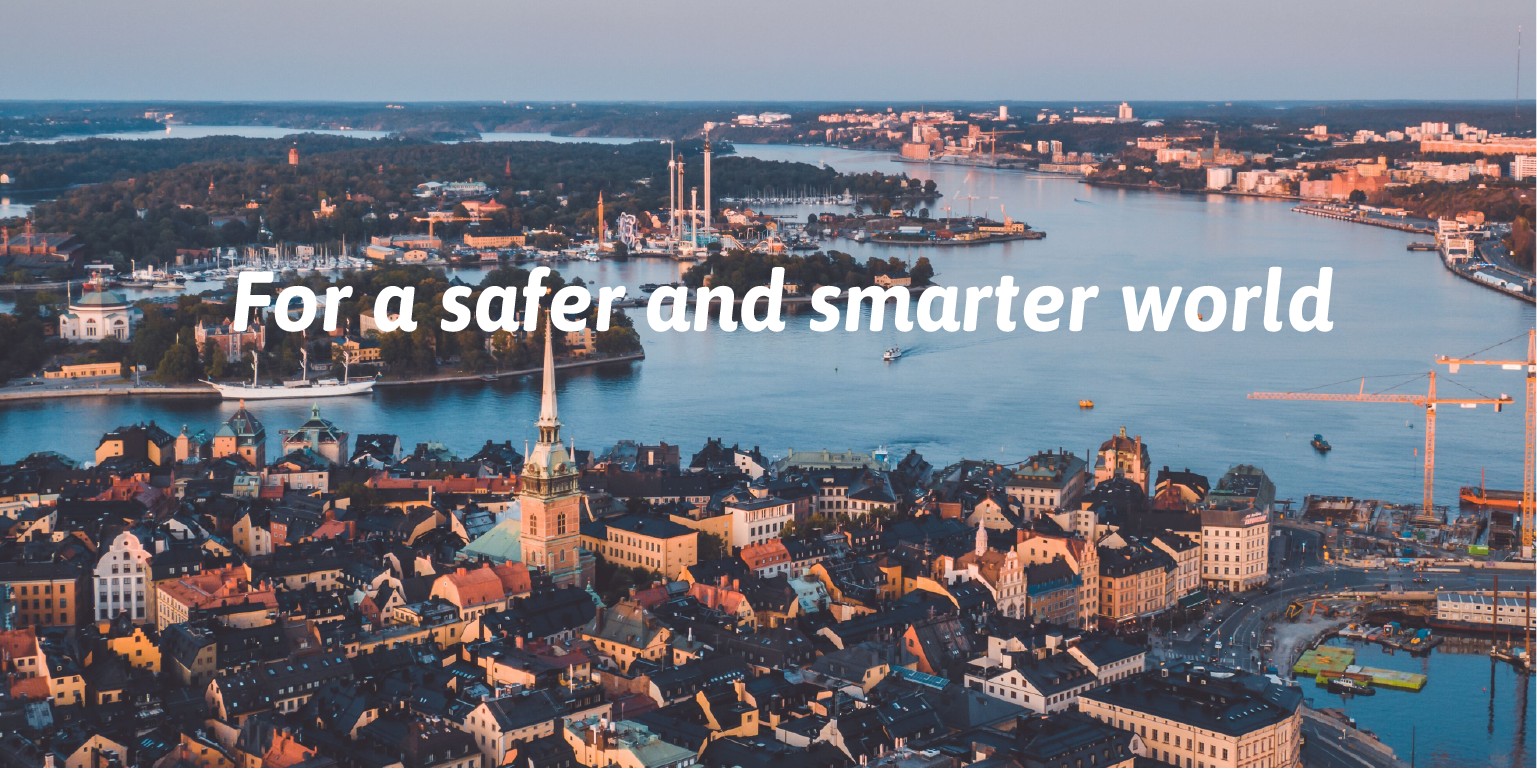 Sökord: ledig, ledigt, lediga, jobb, just nu, justnu, marknad, marknadsföring, marknadsjobb, marknadsföringsjobb, contentjobb, marknadsansvarig, marknadschef, marknadsassistent, team, marketing, marknadsstrateg, marknadsstrategi, marknadsdirektör, marketingjobb, projektledning, projektledare